Andrew Suggit has managed to turn 4 years of loitering around the streets of the Gold Coast into an iconic library of the coast's typography. With fresh eyes (and lenses), he began to capture and document the type through a series of photographs.
The Golden Sans Project now attracts thousands of page views each week. There's growing anticipation as Andrew releases another letter in the alphabet each week. It is a beautiful tribute to the coast's history through residential and urban signage.
Editor's update: Exhibition details announced for March 2014…
St. Thomas Studios
66 Thomas Drive, Chevron Island, Gold Coast
https://www.facebook.com/events/527964563968944
OPENING NIGHT
Thursday 13 March 2014
6 – 9pm
STUDIO OPEN HOURS
Fri 14 Mar – Sun 16 March
Fri 21 Mar – Sun 23 March
10am – 2pm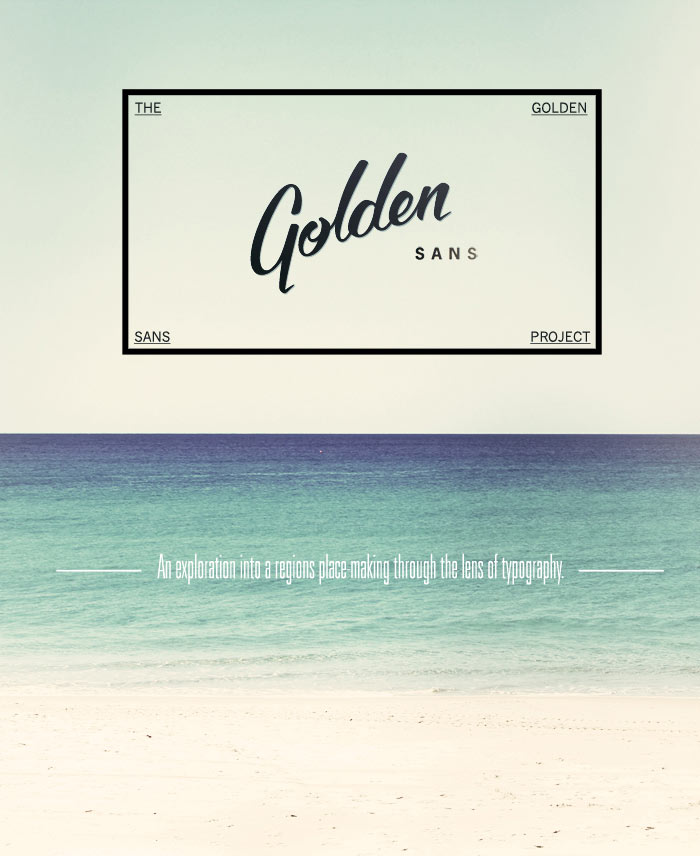 First of all, how did the idea for Golden Sans come about?
When I arrived on the Gold Coast in early 2011, there was something happening, a feeling of change with the Rebrand of the Gold Coast City coming up for tender (went to a Brisbane studio… cough cough), the Gold Coast highway a mess at the northern end, Southport a war zone (Light Rail), the birth of the Gold Coast SUNS (launched by a Brisbane studio…cough cough), little bars and coffee stores popping up all over the place… something was happening and during this time I was snapping away on my phone when I saw type, sea shacks, breeze blocks, bricks, skys (I shot 365 consecutive days of Gold Coast skies) things that felt iconic to the Gold Coast to me.
It was a subconcious attempt to understand the visual identity of the coast as it was and is rapidly changing.
After 40-50 random photos, I found the majority type based and I was wanting to explore further. I decided that if I was going to spend the time documenting, I would do it properly, so I started investing in the right equipment, developed a brand, and approach it like a studio project. From that, The Golden Sans Project was born.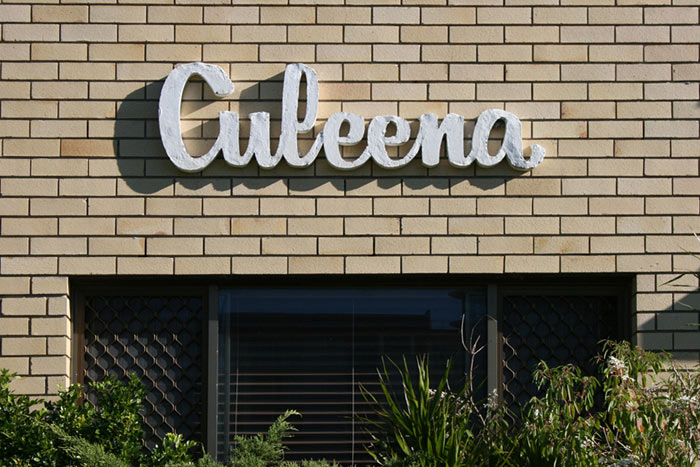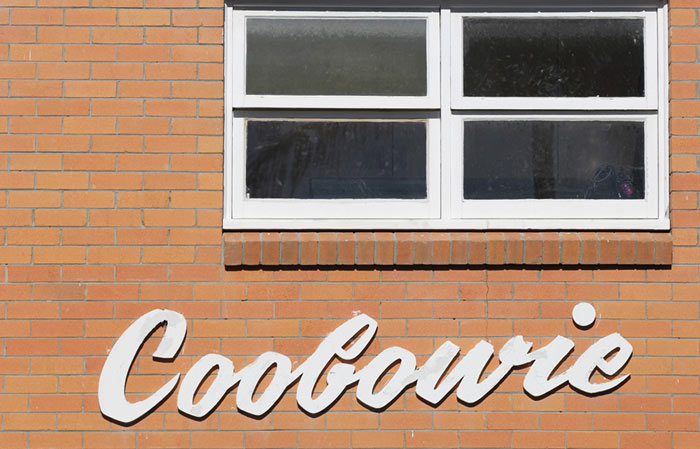 Do you recall noticing the typography or signage of the coast from a younger age?
From Brisbane, I noticed the obvious. Pink Poodle, Iluka, Miami Ice, 19th Av, Cocktails & Dreams.
Or has this come about from years in agencies and design?
My time in the design industry has definitely given me an appreciation of type, and the craft of manufacturing.
It's incredible to think how much walking you've done around the coast. Over what period of time have you created this iconic library of photography?
Coming up to 4 years, with the last year really ramping up. I literally walked from Labradore to Coolangatta.
How often are you releasing each letter?
I drop images randomly on Instagram, and I drop a Letter Gallery each week. I just dropped Gallery G.
What has been the biggest surprise in launching a project like this?
The interaction with people that are so connected to the imagery, and the amazing interest in the project both locally, nationally and internationally. I love it when people that don't live on the Gold Coast, but have visited the Coast remember the type which they wouldn't think of remembering until its put into context again.
Anything that's happened that you really didn't expect?
Actually turning this idea into a real living thing that is growing quite rapidly….well that and over 3000 site hits in the first few weeks rattled me.
Has the audience of Golden Sans expanded beyond Australia?
When the instagram account went live and i was regularly posting, I found i was integrating with a global community of people that document typography from Venice to LA. It's amazing how iconic the Gold Coast Type is when you put it up against something iconic like route 66 imagery.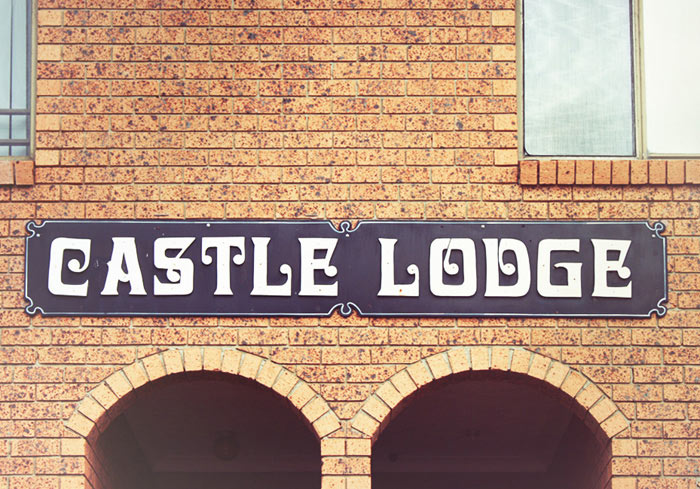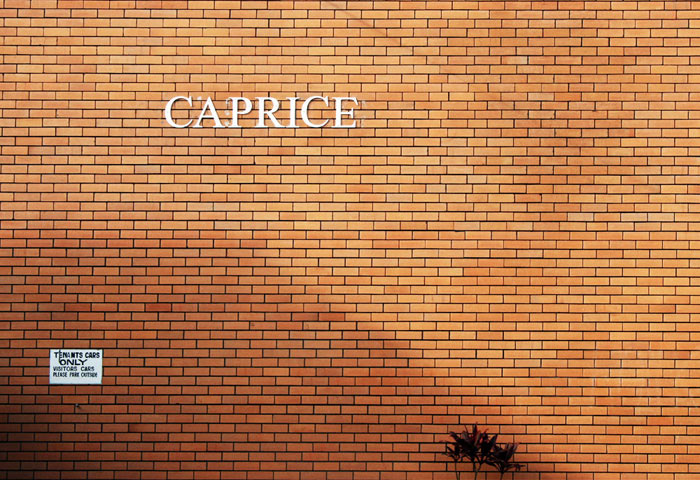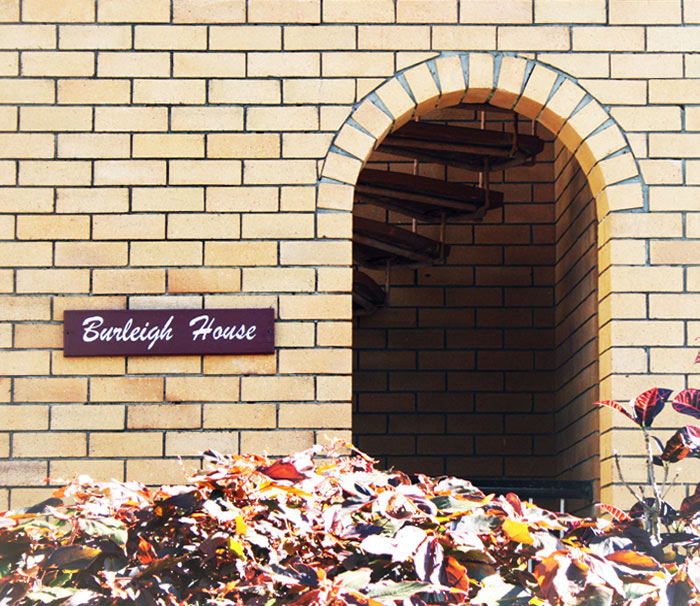 I saw the Golden Sans Projected put together an Art Show. How did that come about?
Last year or so there were quite a few little shows popping up on the coast and then it went quiet for some time. I have wanted to put on a show for some time and an opportunity to curate a small type based show came about after speaking with Dominic Falla who created the Typism conference. She was happy for me to tie it into an After Party / Art Show for Typism, So I wrote a brief 'Ampersans', found 14 of my favourite Gold Coast Creatives and had Cambus Wallace let me hang the work for the night. I didnt know what to expect and the work came in and I was blown away with the variety and creativity, so much so, the work is now hanging in the Dust Temple Art Space in Currumbin.
How has your side project affected or influenced your creative work?
It has got me away from the computer. That in itself has been the biggest influence on my creative work and has given me a huge bank of inspiration to draw from.
And now that you're freelancing, is the project opening up new doors? Is that the reason you've moved to freelancing?
It's something I have wanted to do for a while and I saw an opportunity to collaborate and develop relationships with various studios and creatives. I find the creative process is floored if you are stuck at the same computer day in and day out, that and the need for more time to explore how far The Golden Sans Project could go. So in that sense, it was a small part, and yes, it has exposed me to a greater design community and opened a few doors of communication that once were closed.
So what's next for TGSP?
Im building towards a full show in early 2014 – I'm pretty excited about it.