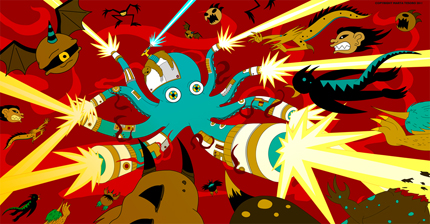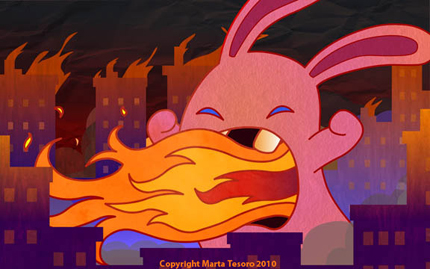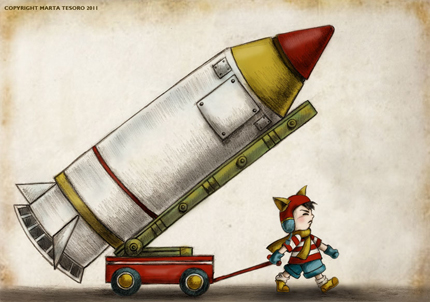 Marta Tesoro is a Melbourne based flash animator who makes super cool things do super cool things! She's worked on some UNREAL projects and is currently working with Zactoons!
On larger projects, Marta's creative role brings the characters and backgrounds to life in each scene. When it's a smaller project, Marta even creates the characters and props before animating. Just recently though, Marta was animating the backgrounds for the animated series Dukes of Broxstonia – and even that was a lot of fun, she said.
There's many fantastic projects that Marta can proudly say she has worked on, and brought to life. These include: Faireez, Dogstar season 01 and 02, Divinyls Music Video: Don't wanna do this, The Mob, Wakkaville, Pixel Pinky season 01, Monster Chef, Desdemona, Little Johnny.
Marta's current mission is to draw every single day of 2011. Some of the awesome work included here are from this challenge. To see more of her daily posts – check out Marta's blog.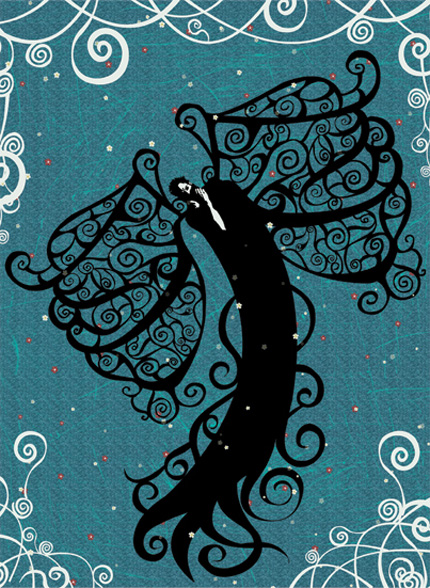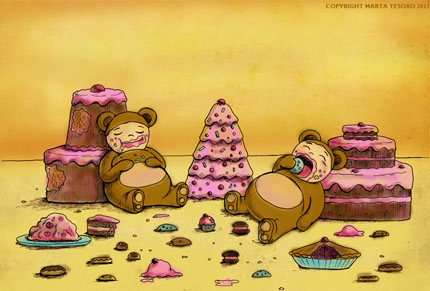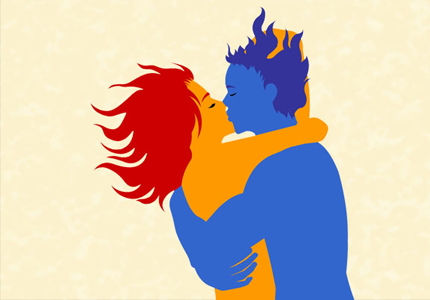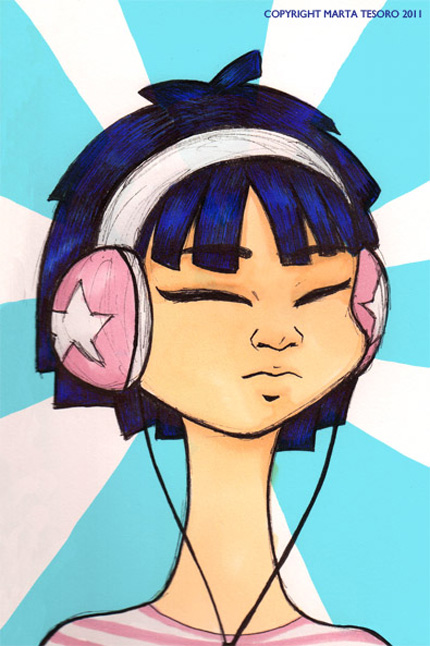 How have you got to where you are today?
I always loved drawing, painting and being creative as a kid, and I always loved animations and cartoons. I wanted to be a part of that world.
When I was in year 12 I went to the RMIT open day and I discovered the post graduate Animation and Interactive Media course. Since it was a post grad I couldn't apply at the time so I went on to do Visual Arts in Monash for three years majoring in painting. I applied to the RMIT course as soon as I graduated and got in.
Shortly after, I freelance on a lot of little jobs, eventually got a 7 month contract working on creating educational animations and then right before that ended I got a gig at Viskatoons working on the tv series Faireez.
In a few words, describe yourself… 
Creative, hard working, active and a tad insane.
What are you spending your time on at the moment? 
I am currently working on a pilot within a team of animators for Zactoons, finishing off a Flash RPG game and doing illustrations for Melbourne University. In my personal time, I have embarked on a drawing challenge to draw everyday until December 31 2011 and all of my efforts can be seen on my blog.
Do you have a ritual for getting into the creative mindset? Or a creative process? 
I tend to wake up with a battle plan on what needs to be done on that day. That said, when I get stuck, I tend to go to the gym, take a walk, draw something for myself, rifle through my artbooks to get back into the zone. I have found that walking away from the computer is sometimes the best thing I can do to keep being creative.
What or who inspires you? 
Art books inspire me often especially "The Art of …" books from animated films — most from Pixar, Disney, Dreamworks and Ghibli studios. Fashion Illustration tends to show up in my own work a lot of the time. I also love the work of Jhonen Vasquez.
The people in my industry…what they do on their spare time and how they work professionally is what has always driven me to try and be better, faster and gives me an idea on how far I've come but how far I still need to go. They keep me both grounded and inspired.
What are you most proud of? 
I am proud to have been part of a large number of Australian animated productions over the last few years, to have had the opportunity to work in so many different studio and to have met so many people who have become good friends. I'm proud to have been involved in some amazing projects, many which have shown on Australian Television and some have screened overseas.
When you were a child, what did you want to be when you grew up? 
I wanted to be an artist, a painter originally, something for Disney and to be a part of animation. Most of it came true.